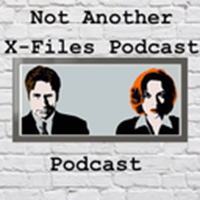 Now that Season 10 of The X-Files has ended, the hosts of Not Another X-Files Podcast Podcast are back to reliving the episodes of the olden days while we wait for news of Season 11. In this week's episode, hosts Amanda, Carolyn, and Vanessa dig into Season 2's "Fearful Symmetry." This episode may or may not include reading bedtime stories to a whale. Give it a listen and see what I mean.
Check out this week's episode here or find it on iTunes, Podbay, PocketCast, or others.
Want to know more about the team behind this podcast? Check out our interview here.