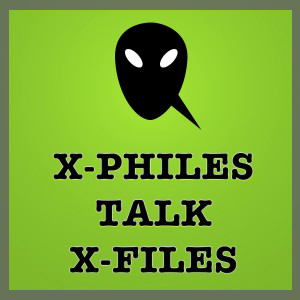 It's Friday and what better way to kick off the weekend than with the epic meltdown of the shady men who make up a global conspiracy! In this week's episode of X-Philes Talk X-Files our own Tiffany Devol joins David T. Harwood to pick apart Season Six's "Two Fathers" and "One Son." 
They also dive into the first publicly seen video from the X-Files revival. But don't worry, no spoilers here, just speculation!
Check out this week's episode here.
We love answering fan questions on the podcast so be sure to send yours in and it could be featured in an upcoming episode. Head here and hit contact us to share your thoughts.
If you've missed out on earlier episodes catch up on YouTube.