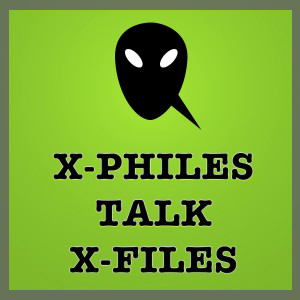 In this corner, we have the Shipper Team of Avi Quijada and Tiffany Devol. And in this corner, we have NoRomo and podcast host David T. Harwood! In this week's episode of X-Philes Talk X-Files, listen to these three duke it out over what is arguably one of the shippier episodes of the series, Season Six's Milagro.
Spoiler alert, I think the XFN staff wins.
The episode also digs into "The Unnatural", "Three of a Kind", and "Field Trip."
Avi and Tiffany also share some spoiler free news from NYCC.
Check out this week's episode here.
We love to hear what you think so if you've got comments or questions head here and hit Contact Us.
And if you've missed episodes or have favorites you'd like to hear again you can find the entire series on YouTube.