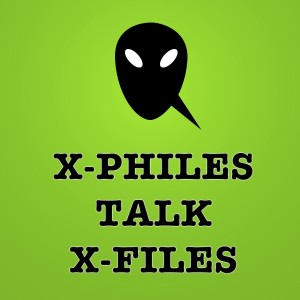 It's Friday, and what better way to kick off the weekend than with answers about the season of not-so-secret sex?! It's time for another episode of X-Philes Talk X-Files. This week XFN's Trish Silva and Laura Dandar join David T. Harwood to wrap up Season 7. The season that was almost the end of the series.
We sice and dice through "all things," "Brand X," "Hollywood A.D.," "Fight Club," "Je Souhaite," and "Requiem."
Check out this week's episode here.
Got a question that's burning a hole in your Phile brain? We love answering fan questions so send us yours by heading here and hitting Contact Us.
And be sure to head over to YouTube and listen to favorite episodes again.