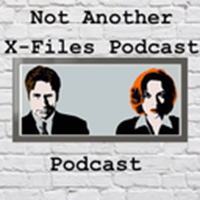 Toads just fell from the sky! Well maybe not, but a new episode of Not Another X-Files Podcast Podcast has. This week hosts Carolyn, Amanda, and Vanessa take a closer look at Season 2's "Die Hand die Verletzt."
And what's the significance of "a shipper is never wrong if your heart is true?" Listen to find out.
Check out the episode here or on iTunes, Podbay, PocketCast, or others.
Want to know more about the team behind this podcast? Check out our interview here.