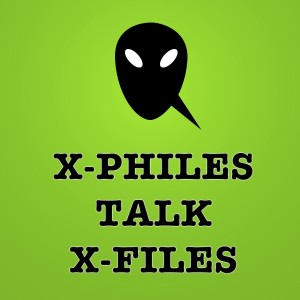 We're kicking off a new year with a new episode of X-Philes Talk X-Files.  This week XFN's Roileigh Ollson, Avi Quijada, and myself join David T. Harwood to sort through the begining of Season 9. What's up with chloramine? How can that much vomit come out of one person? Does Scully being immortal also help her to be out running around and doing autopsies 48 hours after giving birth? See what we think as we talk "Nothing Important Happened Today 1 and 2," "Daemonicus," "4-D," "Lord of the Flies," and "Trust No 1."
Check out this week's episode here.
We love fan questions so head here and hit Contact Us. Your question could be featured on an upcoming episode.
Missed out on earlier episodes? Head over to YouTube and get caught up.