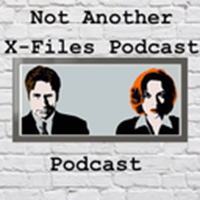 A very special guest joins hosts Carolyn, Amanda, and Vanessa on this week's episode of Not Another X-Files Podcast Podcast, X-Files Science Advisor Anne Simon. Anne will discuss how she began working in science, her favorite plot lines, and share what it was like to work on the upcoming revival. Anne also answers fan questions so be sure to see if yours made the cut.
Check out the episode here or on iTunes, Podbay, PocketCast, or others.
Want to know more about the team behind this podcast? Check out our interview here.