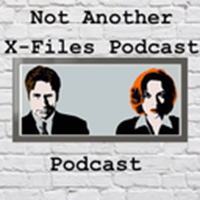 Still freaking out about the end of The X-Files season 10 and "My Struggle 2?" Well don't worry, you're not alone. The hosts of Not Another X-Files Podcast Podcast are too. Amanda, Carolyn, and Vanessa share some behind-the-scenes info on the filming of "My Struggle 2" as they were on site in Vancouver for some of the scenes in the episode.   
Check out this week's episode here or find it on iTunes, Podbay, PocketCast, or others.
Want to know more about the team behind this podcast? Check out our interview here.