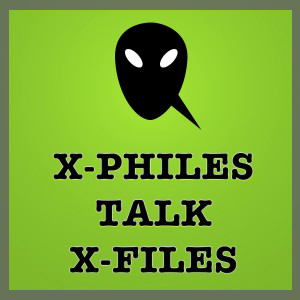 The weekend is here and so is this week's episode of X-Philes Talk X-Files! Don't drill a hole in your head, go listen to this week's episode instead.
XFN's Holly Simon and Trish Silva join David T. Harwood to slice and dice some amazing Season 4 episodes.
They cover Tempus Fugit, Max, Synchrony, Small Potatoes, Zero Sum, Elegy, and Demons. It's the birds and the bees and the monkey babies..and a birthday celebration, disappearing MUFON members, Mulder's whacked out trip down memory lane and of course some cancer arc angst.
Does your trivia knowledge beat that of our own XFN staff? Try the quiz at the end of the episode and find out.
Check out this week's episode here.
Catch up on earlier episodes and listen to your favorites again on YouTube.
Have thoughts or questions on the episode? Leave us a review and we're always looking for questions for upcoming episodes, so share those as well.
For more information about X-Philes Talk X-Files check out out our first post here.