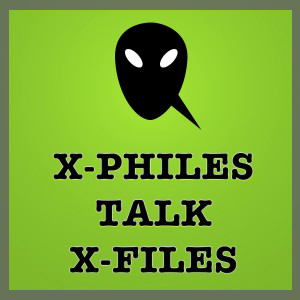 It's Friday, what better way to start off your weekend than with a nice big punch in the feels? This week's X-Philes Talk X-Files podcast is just the ticket for sailing on a sea of angst.
XFN's own Tiffany Devol and Garrett Devol join David T. Harwood to discuss the epic three-parter Gethsemane, Redux, and Redux II. Alien DNA, cancer-curing computer chips, conspiracies, big bad brother Bill, and of course faith are all on the menu in this episode.
We answer fan questions and give you the chance to question your own memories with the quiz at the end. 
Check out this week's episode here.
Catch up on earlier episodes and listen to your favorites again on YouTube.
Want your questions answered on an upcoming episode? Head here and hit Contact Us.
I'll be over here with the box of tissues if you need any.