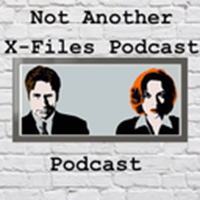 Still flailing over "Mulder and Scully Meet the Were-Monster?" Well there's a good chance the hosts of Not Another X-Files Podcast Podcast are as well. Caroline, Vanessa, and Amanda are joined by guest Gian to dive into the episode they're calling the "ultimate shout-out to The X-Files fandom." See if you caught all the Easter eggs and enjoy the "Shipping Report."
Check out this week's episode here or find it on iTunes, Podbay, PocketCast, or others.
Want to know more about the team behind this podcast? Check out our interview here.