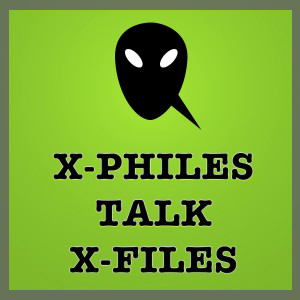 It's an extra long edition of X-Philes Talk X-Files this week. There was just so much to talk about, from news about the revival to all the details about the episodes that wrap up Season 5 and the show's time in Vancouver.
XFN's own Avi Quijada and Tiffany Devol join David T. Harwood to burn through all that is epic about Travelers, Mind's Eye, All Souls, The Pine Bluff Variant, Folie a Deux, and The End. 
Be our one in 5 billion and check out this week's episode here.
Got questions? We've got answers, and you could hear them on an upcoming episode. Head here and hit contact us.
Listen to your favorite episodes again and again on YouTube. You'll have more fun than the CSM torching Mulder's basement office.