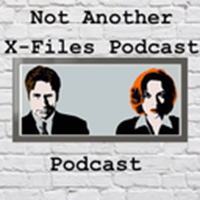 This week's episode of Not Another X-Files Podcast Podcast is straight from the "Old Country." Hosts Amanda, Vanessa, and Carolyn are talking Season 2's "The Calusari" and one of them is caught in the grip of terror. Tune in for a terrifying kid, fact checking, and a good dose of Scully Sass as well.
Check out this week's episode here or find it on iTunes, Podbay, PocketCast, or others.
Want to know more about the team behind this podcast? Check out our interview here.