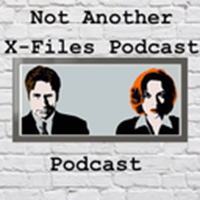 You know you want to relive that moment where Scully pretends to eat a cricket. We're talking Season 2's "Humbug" on this week's episode of Not Another X-Files Podcast Podcast. Hosts Carolyn, Vanessa, and Amanda sing the praises of Darin Morgan, scare each other, and share fun facts about performance art. It's a weird podcast episode for an even weirder television episode!
Check out this week's adventure here or find it on iTunes, Podbay, PocketCast, or others.
Want to know more about the team behind this podcast? Check out our interview here.