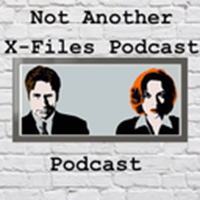 Not Another X-Files Podcast Podcast is crusing through Season 2 of The X-Files and this week the crew sets sail with "Dod Kalm." Hosts Amanda, Carolyn, and Vanessa watch the episode while recording the podcast and hilarious commentary ensues. Why does the phrase "shut your face about fatty tissues, Mulder" make its way into the episode? Give it a listen and find out.
Check out this week's episode here or find it on iTunes, Podbay, PocketCast, or others.
Want to know more about the team behind this podcast? Check out our interview here.