If you were watching football on Sunday you may have caught another new promo from FOX for the upcoming premiere of The X-Files. At only 20 seconds, this little quickie shares images we've seen before but with one new twist. A few of the clips are from Darin Morgan's episode. Have they really stumbled upon "the conspiracy to end all conspiracies?"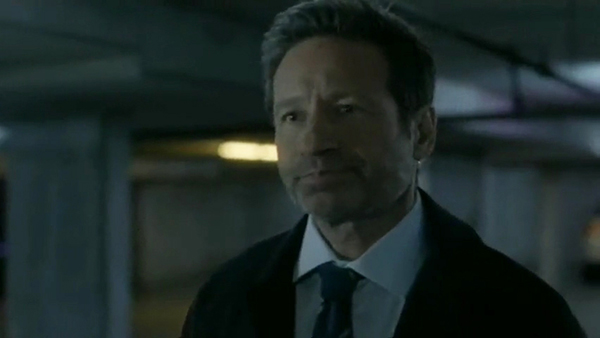 Another mysterious parking garage meeting? Mulder says "This is evidence of a parallel universe."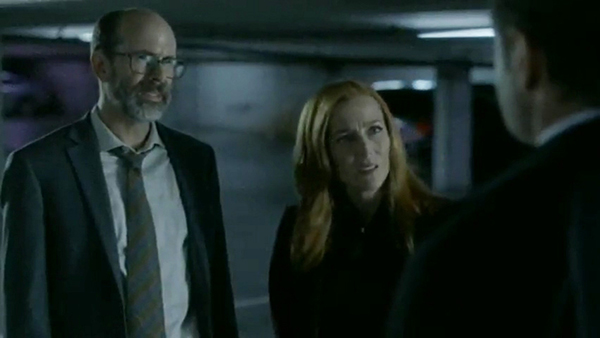 "Wait, what?" That was our thought too, Scully.
The man in the glasses is Brian Huskey who is part of the cast of Darin's episode. How will this all shake out? Only a few more weeks until we know. Check out the full promo and a few screenshots below.