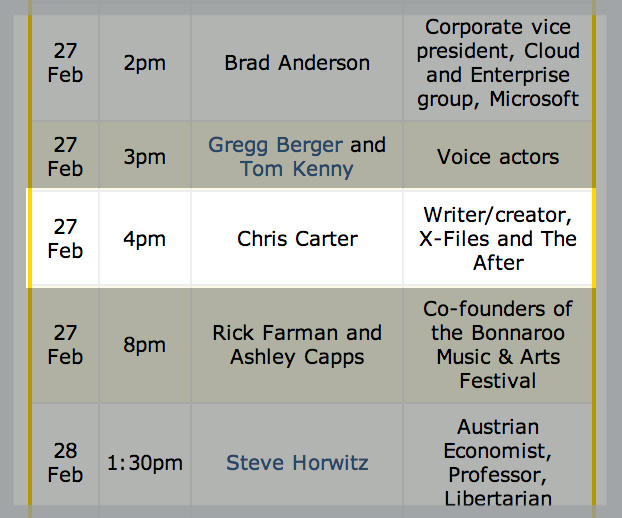 Frank Spotnitz, Gillian Anderson, and David Duchovny have all done it, but now it's Chris Carter's turn. As part of the promotion for his new pilot The After, Chris will be participating in an upcoming AMA on Reddit. 
The informal question and answer session will take place in the IAmA subreddit on February 27th at 4pm ET. So that gives you all a few days to come up with the best questions!
Wondering about that creepy tattooed thing at the end of The After? Have a question that's been bugging you for a a decade about Scully's thought process from that one scene? Now is your time to ask, Philes. Because you never know where the ever-elusive Chris Carter will turn up next.
We will be sure to update our Facebook and Twitter when the event goes live, so stay tuned.