This year is the year of The X-Files. Many appearances, interviews and celebrations have been set up to celebrate our favorite show. And what's best than a brief conversation with the father of it all, Mr. Chris Carter himself?
A couple of months ago, we approached him on the eve of many an event planned to honor the 20th anniversary of the show and we were able to ask him a few questions about his experience as the creator of such iconic television show.
Take the jump for the full interview!
XFN: You said once that Mulder and Scully were the light in dark places. What does it say to you that after 20 years, Mulder and Scully remain in the consciousness of so many people? 
CC: "I'm blown away by the show and the character longevity. David and Gillian struck a deep chord with their portrayals."
XFN: Reminiscing about when this great ride started, we've read earlier versions of the pilot that included a character named Agent Drazen. Do you remember what your plans were for this character and why he didn't make it to the final version that was eventually produced? 
CC: "I remember writing that character as a minor foil. He was named after a director. He and Scully's boyfriend, played by Tim Ransom, didn't make the cut, though Drazen disappeared before we shot. Something that's not well-known is at the end of the pilot when Mulder calls Scully and she answers the phone in bed, her boyfriend's beside her."

XFN: Thinking back to the first day of filming the Pilot or even the whole shoot in Canada, is there a memory that strikes you about this first episode? 
CC: "I have many memories, but the casting of Billy Miles comes to mind. We saw many actors before Zach Ansley came in and nailed it. I also remember how hard it was to stage the abduction sequences, with minimal special effects."

XFN: When you think of everything that you have accomplished what is the most rewarding moment of your career so far? 
CC: "We were honored by the WGA yesterday as one of the 101 best-written TV shows of all time. That is pretty amazing."

XFN: We miss having a Chris Carter show on TV, what can you tell us about your latest projects? 
CC: "I'm working on several different scripts for several different networks. The TV business is very exciting right now."

XFN: There have been rumors that Fox is planing something for the 20th anniversary of The X-Files, what can you tell us about that? 
CC: "I don't know that Fox is planning anything, but I did hear this week that they're bringing the series out in HD! Wow."

XFN: It's been heard through the grapevine that the show is being remastered to be released on Bluray, just like they've done with Star Trek. Is there anything you can tell us about this ambitious project?
CC: "I don't think you'll see the series in Bluray, but anything is possible."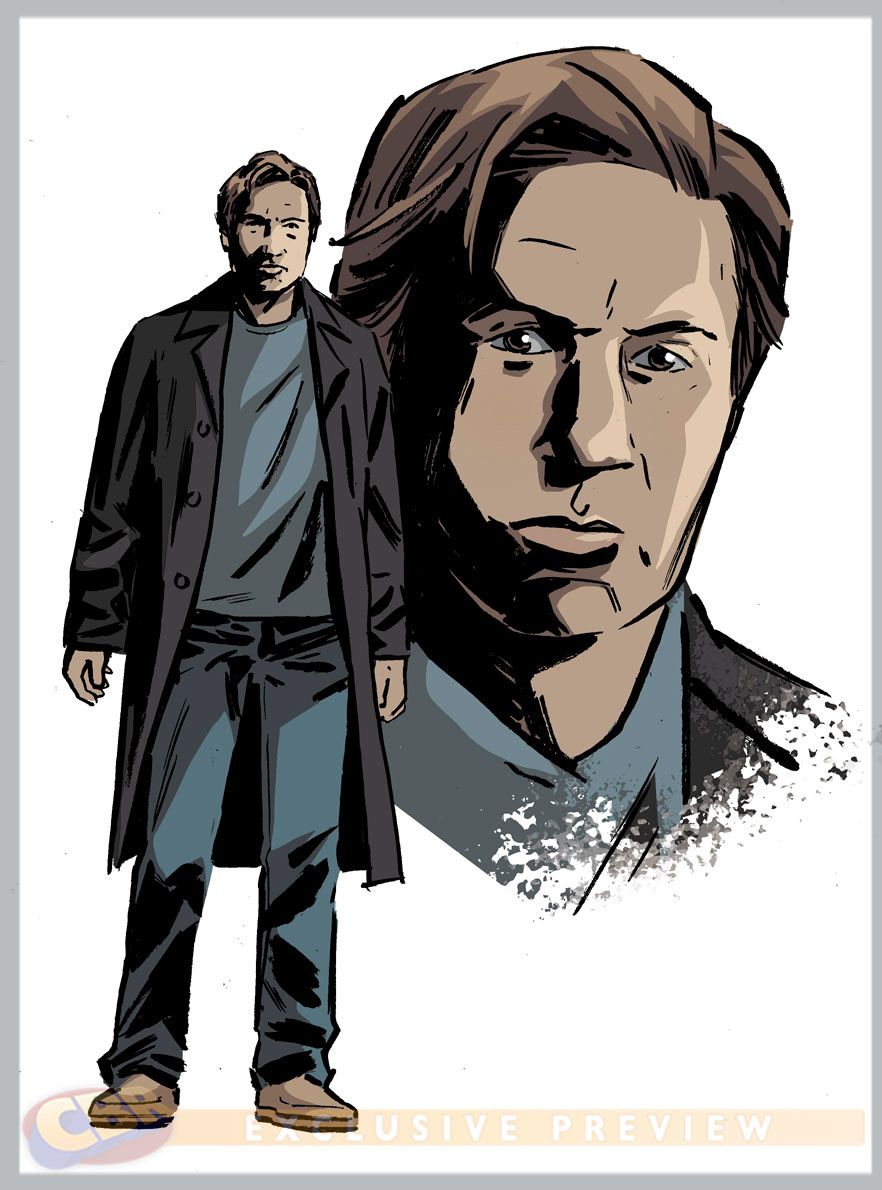 XFN: We're really excited about the release of fresh stories via the new X-Files comics, but we're curious, how will they fit between The X-Files: I Want To Believe and what we hope will be XF3? What can you tell us about this new stage? 
CC: "The comics will pick up after the end of the second movie. Look out for some surprises, though. And trust no one."

XFN: The unavoidable question – X-Files 3, When? What? How? The fandom is there, the timing it still there… What is the missing piece to get this project up and running? 
CC: "XF3 will happen if the studio wants it to happen, and only then."

XFN: You attended the Insect Fear Film Festival in February and attended The X-Files screening planned as the closing event for the Hero Complex Film Festival. What do you enjoy about these events and meeting fans of the show after all these years? 
CC: "I'm always struck by how generally nice and respectful X-files fans are. It makes it a pleasure to do these events."

The XFN Quick 6: 
Favorite Food? Rufina's chile rellenos
Favorite Word? Yes
Favorite X-Files Quote? Too many to choose!
Guilty pleasure? Wouldn't you like to know.
I wish I had invented… A foolproof lie-detector
Dream Job/occupation: To surf one wave as Kelly Slater. 
Thanks so much to Mr. Carter for the opportunity, and Mr. Gabe Rotter for your assistance during this interview!