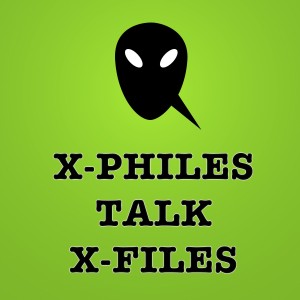 It's the struggle of "My Struggle II." And the struggle is definitely real as we near the end of this epic podcast series! This week XFN's Trish Silva, Jessa Schlitt, and myself Keva Andersen joined David T. Harwood to try and understand exactly what the heck happened in the Season 10 finale. Because despite seeing "This is The End" none of us truly believe this is the last. We also cast a little more light on the science of the episode as Trish and Jessa had a lengthy conversation with science adviser Dr. Anne Simon before we recorded the podcast. This may answer some of those burning questions you have about Scully's alien DNA.
We've got one last podcast to go where David and XFN's Avi Quijada and Tiffany Devol will do a recap of Season 10 and answer all the remaining questions. So be sure and head here and hit Contact Us to get your questions in for the wrap up.
Missed out on earlier episodes? Head over to YouTube and get caught up.