Halloween is over and the stores have prematurely packed their aisles with Christmas decorations. But before you start warding off the ghosts from stealing the holidays, we have to wrap up the 5th Annual XFN Pumpkin Carving Contest.
What started several years ago with a few entries has become a collection of dozens of submissions per year. Honestly, we just wanted an excuse to carve an X-Files pumpkin, and what a great excuse it has been. Frank Spotnitz, Annabeth Gish, Gillian Anderson, and finally Chris Carter have all been our pumpkin judges. 
This year the god of the X-Files universe has spoken. Chris Carter looked over the entries to our contest and picked some of his favorites. This year's winner is: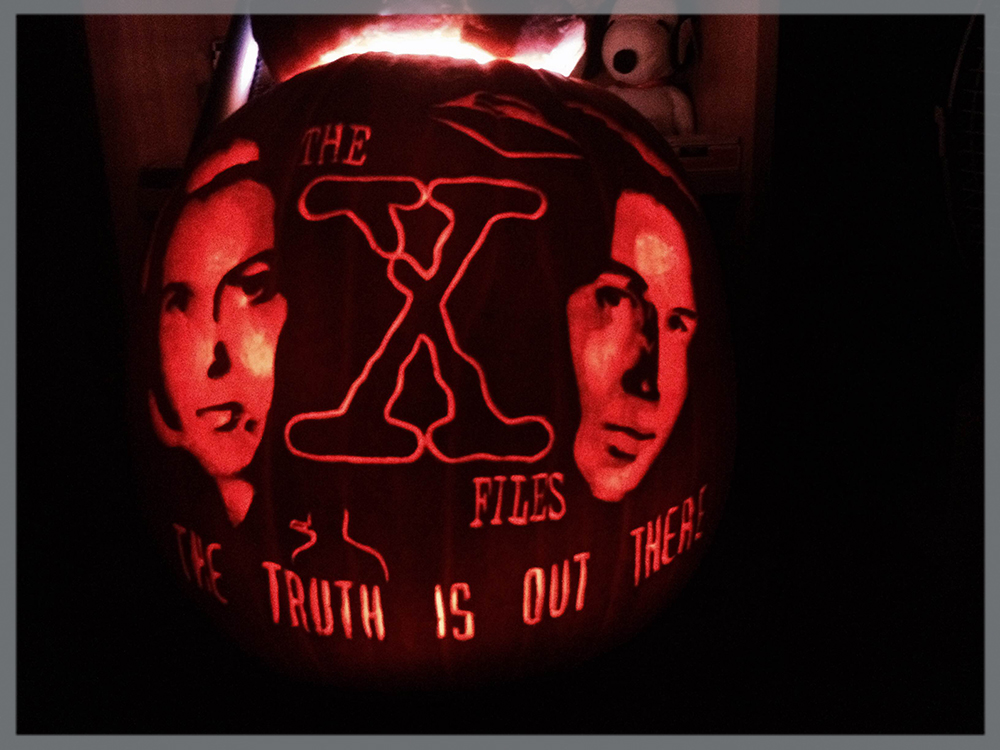 Carved by Hannah, this pumpkin's creator will be getting a special shipment of X-Files goodies coming in the mail soon!
Our runners up are: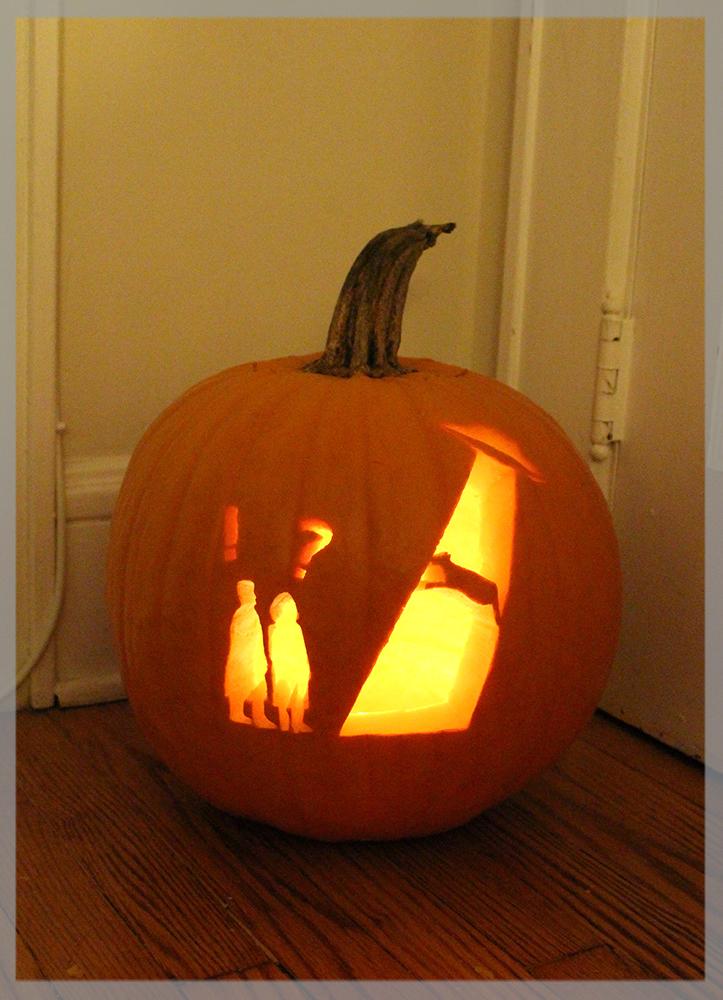 This pumpkin was carved by XFN's own Managing Editor Roileigh Ollson who receives special thanks for making Chris Carter laugh.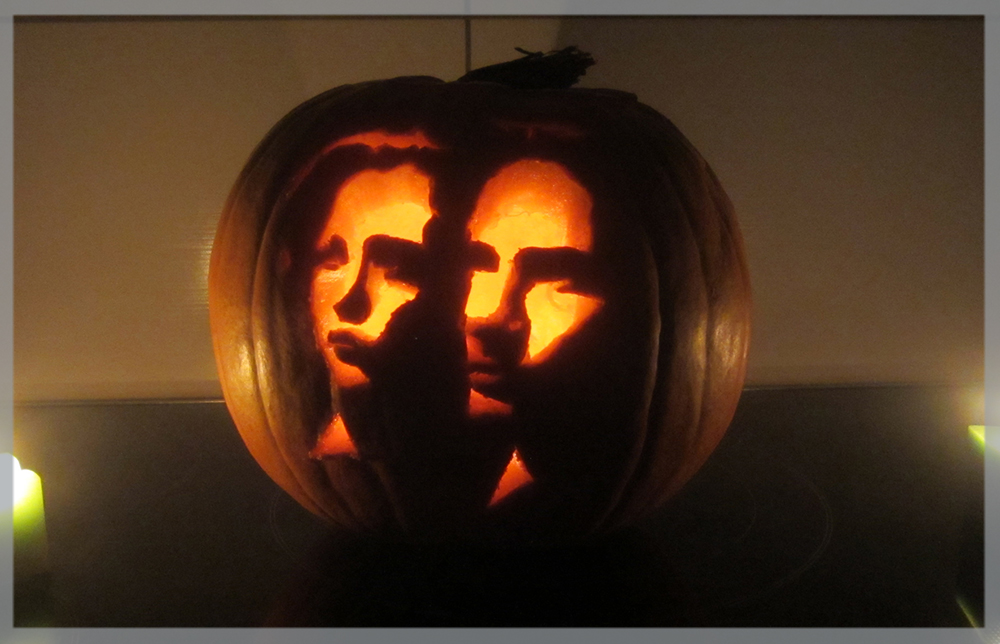 This FTF-inspired runner up was carved by Nicole.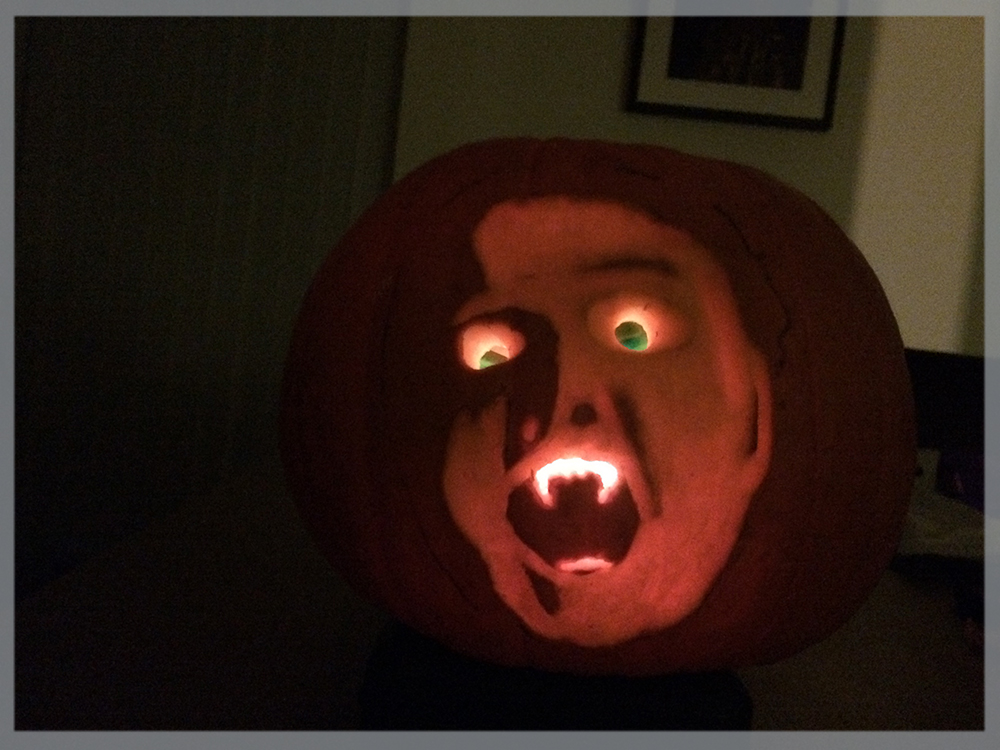 This "Bad Blood" inspired pumpkin was from Kate.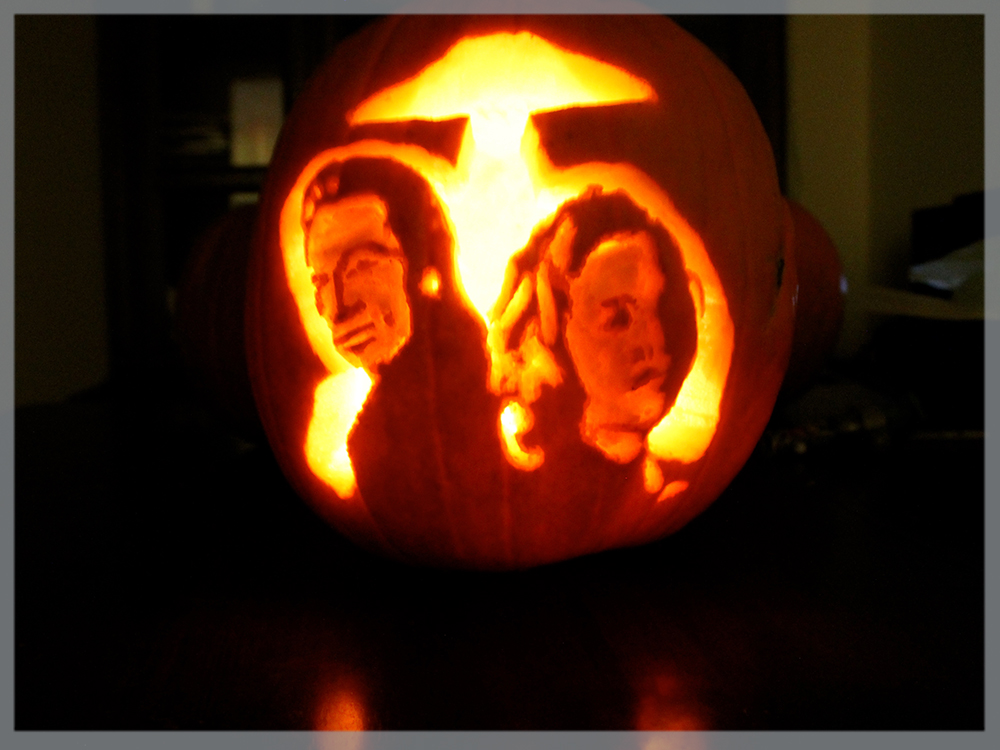 And Nadine carved our last runner up.
Halloween may be over, but in less than a year we will be back with our 6th installment of the spookiest contest we run. Start thinking up designs for next year because you can never have too much X-Files in your life.