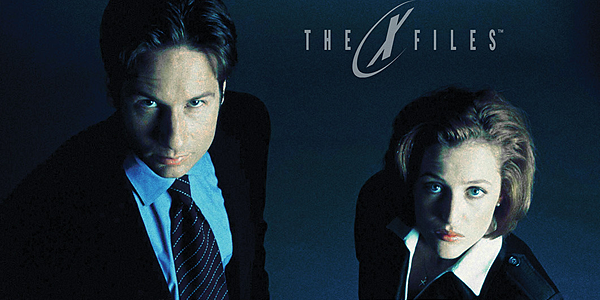 The second collection of X-Files short stories from IDW includes a mixed bag of beasts, baddies, and the downright bizarre. Read after the jump for our full review of The Truth is Out There.
As with 2015's Trust No One, this year's short story anthology collects fifteen stories from a wide variety of authors including Sarah Stegall (co-author of The Official Guide to The X-Files Volumes One - Three), Greg Cox (author of novels for Buffy the Vampire Slayer, Star Trek, Warehouse 13 and more), and Rachel Caine (author of the Morganville Vampires series). One-third of the 15 authors are female, compared with less than a fifth in the previous volume, which shows a significant improvement.
The stories once again span a wide time range, the earliest featuring a teenage Mulder back in 1977, and the latest set in 2017. The vast majority, naturally, are set during the show's initial broadcast run and feature Mulder and Scully solving cases together. A few cases appear in a slightly more modern setting, including one that would technically happen during their post-"The Truth" on-the-run period. The writers generally stick with a simple Mulder & Scully dynamic solving monster-of-the-week style cases, however, I was excited to discover that Sarah Stegall's "Snowman" was a Mulder & Doggett case set during Scully's pregnancy in season eight. A few other minor characters, including the Lone Gunmen, also get a look in.
One of the stories that particularly stood out for me came late in the book. "Voice of Experience" by Rachel Caine had me initially skeptical, given that it opened with Mulder bumping into an ex-girlfriend over coffee. However, the story soon progressed into one of the creepiest tales I have read in some time. Although the "twist" was very easy to spot, the finale still managed to have me on the edge of my seat as I willed a certain character to drive faster! Another standout story was Greg Cox's "Mummiya", which saw Mulder and Scully investigating an apparent mummy attack. Despite its initially silly set up, the story managed that perfect X-Files trick of subverting what I expected, presenting me instead with an interesting, and emotional tale.
At the other end of the scale, "We Should Listen to Some Shostakovich" by Hank Phillippi Ryan has to be my least favorite of the fifteen in this volume. Set in 2017, it sees a newlywed Mulder and Scully (who is also 9 months pregnant) bequeathed an enormous oil painting when an old friend of Scully's father passes away. The story doesn't touch on any of the interesting parts to this setup - how is Scully pregnant again? Why is there no big deal being made about this given her history? Instead, we get an odd story about hidden alien messages in artwork, with an ending worthy of one of Scully's biggest eye-rolls. It is also is hideously out-of-character - Scully refers to her Mom as "Mother" throughout, while Mrs. Scully herself is portrayed as an irritatingly posh, materialistic, and disdainful figure who is deeply critical of her daughter.
As a whole, this is a pleasant-enough little collection of X-Files stories with some interesting premises. Given the variety, Philes will almost certainly find something to love whether they prefer classic monster mysteries, domestic fluff, or a touch of conspiracy.
"The Truth is Out There" is available now at Amazon for $12.81.