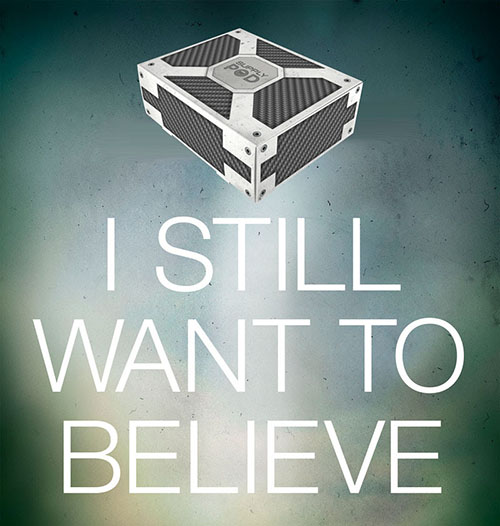 Outer Places, a website where "science meets science fiction", produces a bimonthly subscription box service called Supply Pod. Every two months, they create a box filled with cool science and science fiction goodies for fans of the genre. Last year the Supply Pods featured The Martian and Star Wars: The Force Awakens. The first pod of this year features, well you guessed it, The X-Files. 
The crew at Outer Places has done a great job of putting together this pod. There are some awesome XF goodies inside, but there are only nine days left to order The X-Files pod. If your interest is already piqued, you can use the exclusive promo code XFNEWS to get 10% off your order. So what's inside this spooky-inspired Supply Pod? Let's crack it open and take a look.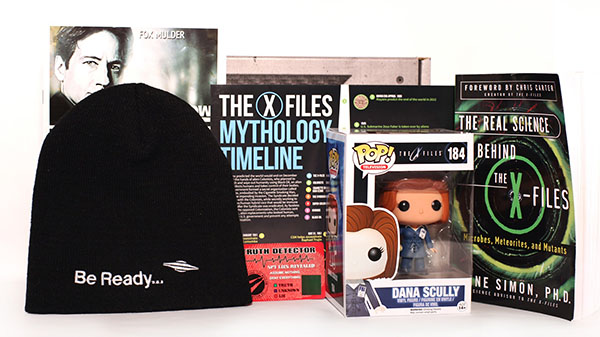 The Real Science Behind The X-Files by Dr. Anne Simon
Many of you have become familiar with Anne Simon through her Twitter account and continuing work as a science advisor to Chris Carter and The X-Files. If you haven't read her book yet, it is a fantastic read and this is a great opportunity. Hitting their motto dead on, this is a great example of "science meets science fiction".
Dana Scully Funko Pop! Figure

The entire XFN staff has The X-Files Pop! figures sitting on their desks or hanging out around their collections. They're adorable and a fun addition to any Phile's collection. And given that Scully is the scientist, her figurine is the perfect addition to this pod. 
X-Files Mythology Poster
Outer Places accomplished the feat of putting every major mythology event onto one poster. Given the somewhat convoluted nature of The X-Files mythology, this should be a handy guide for the timelime of the series. This poster is only available through the Supply Pod though. Click on the image to get a closer look at all the detail.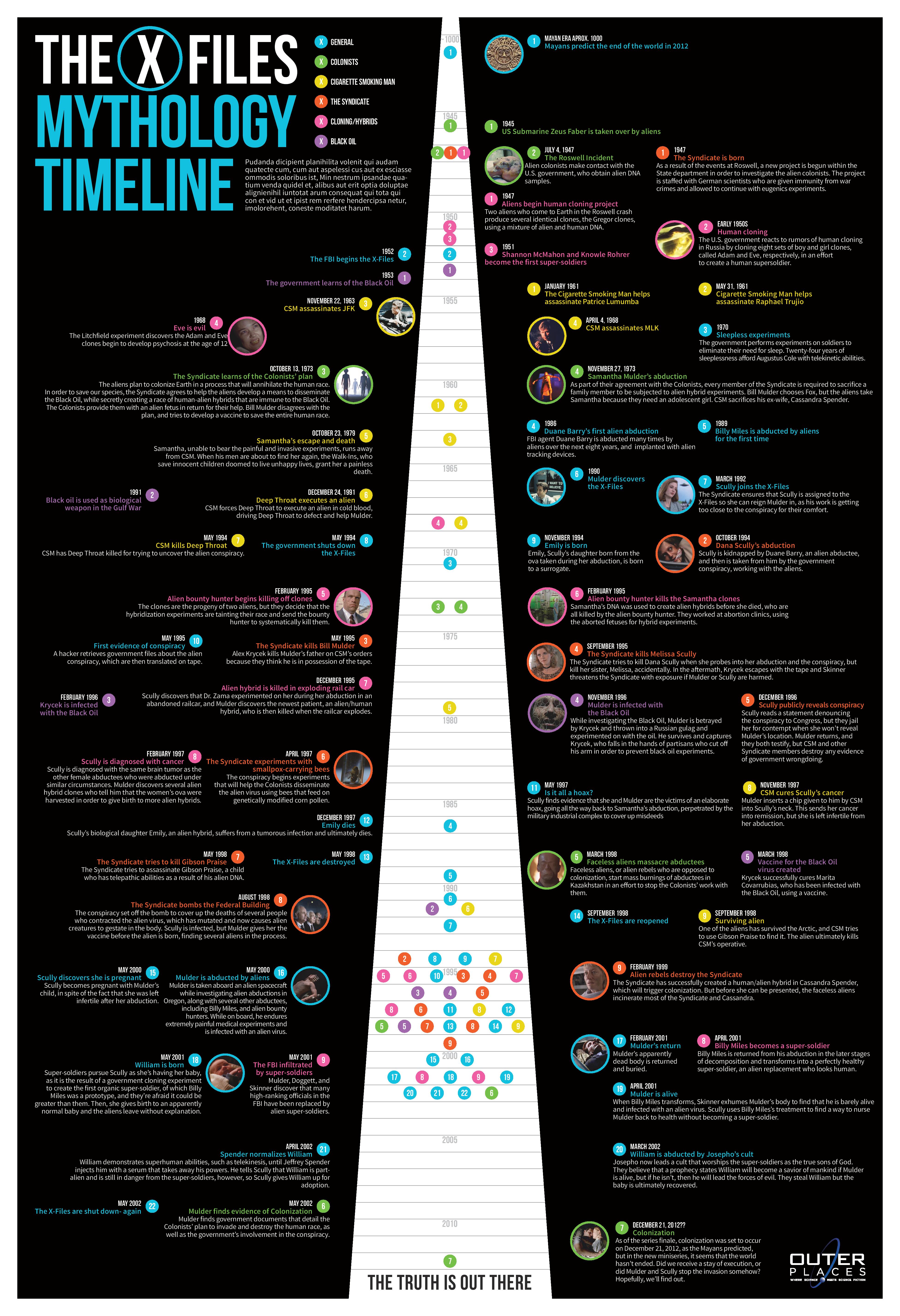 The X-Files: Season 11 #1 
We're big fans of Joe Harris' work on IDW's series of X-Files comics. If you haven't started reading the latest season of comics, this will help get you started. Don't forget to refresh yourself on Season 10 first! 
Also in the pod...
In addition to all the above X-Files goodies, there are some cool extra items in this box. There is a knit beanie with "Be Ready..." and a UFO stitched onto the front. There's also an adhesive cell phone wallet. This sticks onto the back of your phone and can store a credit card or ID. The last item is a pocket truth detector card that can tell whether or not someone is lying by pressing their thumb to the card. That probably won't stand up in a court of law though, but that's why they put the I in FBI. 
Overall, there are some really cool X-Files items gathered into this Supply Pod. Anne's book and the Pop! figure are essentials for any Phile collector. Plus you're also picking up the exclusive mythology poster and the comic. If you don't have any of these items yet, this Supply Pod is probably a good deal to consider. If you're already a pretty avid collector though, chances are you've got a lot of these things. So pass this along to any of the newer Philes you've met recently. It'd make a great X-Files starter kit because every Phile needs a shelf or bookcase or room or small outer building devoted to their collection. 
If you do want to order one, you have a few options. You can buy solely The X-Files pod, or you can get a subscription and receive a new themed box every two months. Head on over to the Supply Pod website for more information. Remember to use the promo code XFNEWS to get 10% off your order. Check out the gallery below to get a better look at the pod.
{gallery}Supply_Pod{/gallery}