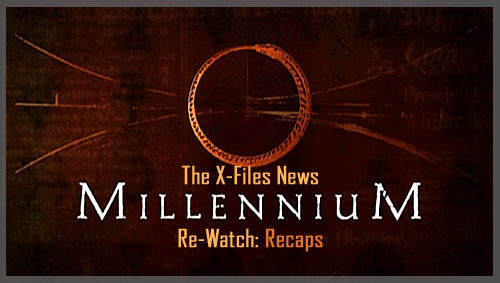 After a few technical delays, and some further flail-induced delays thanks to Tuesday's big announcement, we can finally bring you this week's Millennium Monday. Read after the break to see our recap of "Blood Relatives".
This is the first writing credit for Chip Johannessen. He'll go on to be a series regular including penning the show's finale. 
Directing is Jim Charleston. He'll direct once more on Millennium & four times on The X-Files: "Avatar", "Teliko", "Synchrony", & "Elegy".
As with last week's episode we open on a church. For a second I thought I'd started our last episode by accident. 
There's a real Donnie Pfaster/"Irresistable" vibe to this cold open? Writer Chip Johannessen went on to write "Orison" for The X-Files.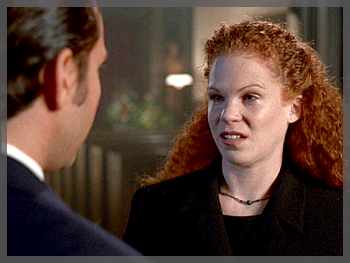 The sister is played by Nicole Parker, the redhead who showed up in both "Quagmire" & "War of the Coprophages". 
The week's quote comes from the Bible. I think Frank is gonna get plenty of signs in the weeks to come.
Catherine is taking on a greater role from this episode. We see her before we see Frank. 
The father is played by Bob Morrisey, he appeared in "Teliko" & "Emily".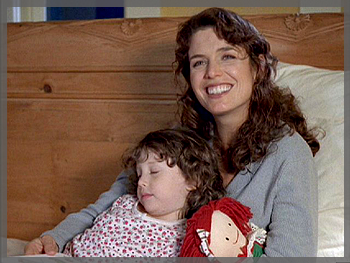 Jordan's book appears to be a fake, which suggests that someone in the 1013 art department drew the cover. 
Maybe we shouldn't be discussing butchered mothers when there's a chance Jordan might be listening?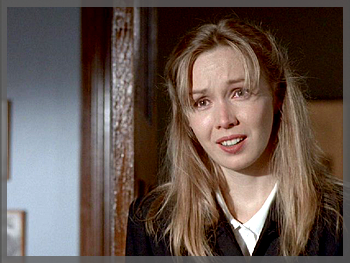 Tina is played by Deanna Milligan, she played Satin in "Irresistible". 
The mutilation of the body reminds me of the X-Files episode "Aubrey".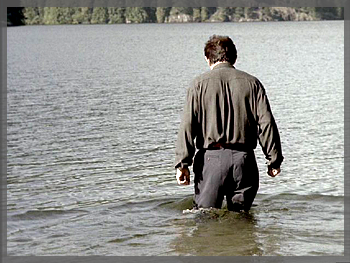 Frank seems to enjoy wandering out into bodies of water with no protective clothing; he did in in the Pilot too.
Fishing that up on the first try seems more than a little bit unlikely. 
"Diebstahl" is German for theft. 
Waiting for Frank to burst into a rendition of "Don't Stop Believin'"...
We're really seeing Catherine as part of the team here, although it's clear that social services isn't well recognised yet.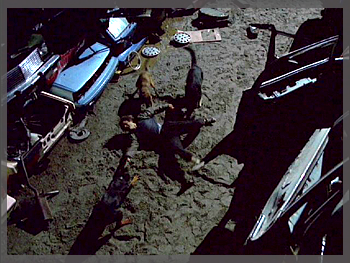 Didn't Mythbusters prove you can't distract a guard dog like that? 
I'm sure there would be a better way to get the dogs to back off without discharging a firearm?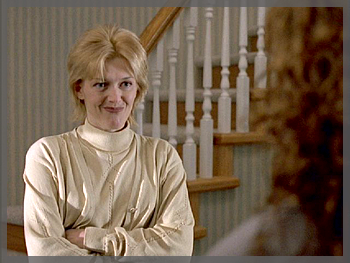 Peggy is played by Lynda Boyd - she appeared in "F. Emasculata" & was the woman Cecil L'Ively impressed in a bar in "Fire".
That's Frank's "I don't believe you" face. 
And today in surprise twists that don't really surprise anyone... 
This episode is now heading even deeper into "Irresistible" territory. 
Frank must have one thick skull to stay conscious after that, I think I developed a headache just from watching.
I wish my hair dried as fast as Frank's, and my clothes too. I'd save a ton off my electricity bill.